Retailers REALLY Want To Know Customers' Location – What's Holding Them Back?

						Username: 
Name:  
Membership: Unknown
Status: Unknown
Private: FALSE
					
Our latest location analytics benchmark report delivers some truly fascinating data – like the fact that even though everyone reports wanting to use these technologies to simplify store layouts for frustrated shoppers, the best retailers are focusing much more on their marketing capabilities.
But even as their appetites grow, retailers tell us candidly that the way forward remains largely as it was 12 months ago: they recognize that their investment in modern technology has been subpar. If they want to move forward, they know they're going to have to open their wallets.
Figure: Some Things Remain Constant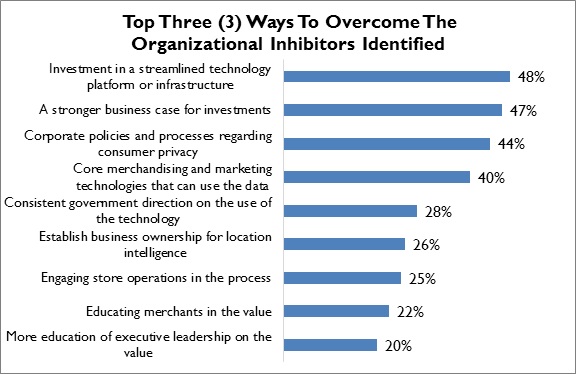 Source: RSR Research, February 2019
What is fascinating about the chart above is how quickly retailers still default to the "tech companies haven't proven the business case yet" defense. Consumers are surrounding themselves with more new technologies for even the most routine facets of their daily life than anyone could have predicted. What they eat has become tech-enabled. How they sleep, where they go and how they get there – the most basic components of their life legitimately being made more enjoyable by combining the physical world with the digital one. Each of these consumer-grade technologies is learning about their behavior, understanding their preferences, and feeding back content to them in a way that makes each experience more relevant than the last.
And yet when it comes to shopping – something that is by its very nature supposed to be fun – they are wholly underwhelmed by retailers' stalwart nature, defecting in droves to any retailer (one in particular) who is attempting to utilize technology to meet their needs: to help make shopping less arcane.
What more of a business case is required?
We invite everyone to read both the full report – as well as the condensed eBook, which is perfect for people in a hurry.
Newsletter Articles
March 26, 2019